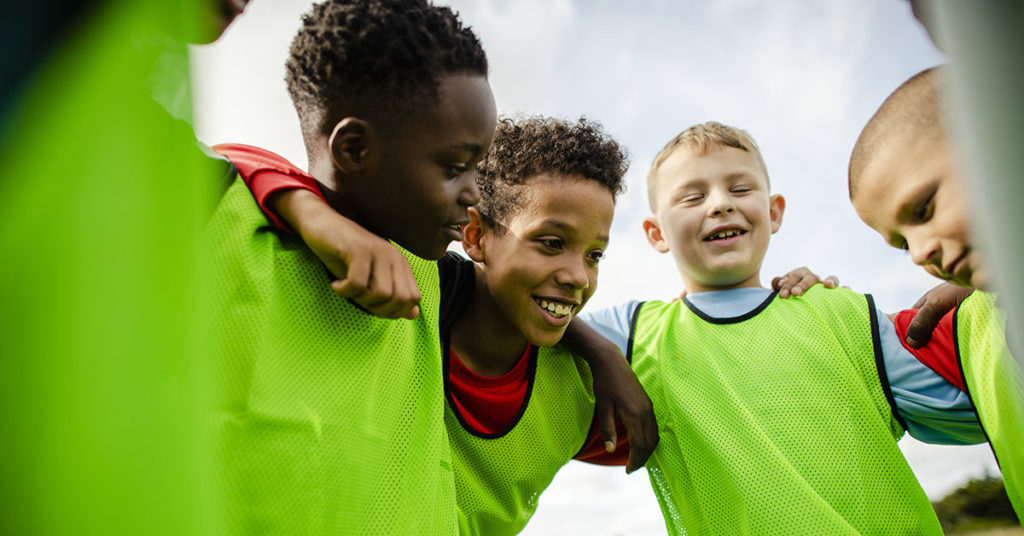 Wake Forest Pediatrics is pleased to offer our patients an annual exam to meet their school, camp, and sports physical needs. Most school sports teams as well as recreational leagues require physicals for participation. Some private schools and camps will also require a physical before your child can attend. This is to ensure that your child does not have any health issues that may be dangerous during physical activity.
What Does an Annual Well Child Physical Include?
If a child has had their annual physical within the last year, we will complete the school, camp, or sports physical form. If it has been more than a year since the child has had an annual physical, they will be scheduled for an annual well child exam, at which time a school, sports physical, or camp form will be completed.
If your child needs an Annual Well Child Physical, you can expect the appointment to be made up of two main parts: the medical history and a physical exam.
Medical History
The pediatrician will ask you and your child questions about their medical history as well as any relevant family history. They will ask about:
Current illnesses or conditions

Asthma, diabetes, epilepsy, severe allergies, etc

Allergies
Current medications

Prescription
Over-the-counter
Supplements

Previous illnesses
Previous hospitalizations or surgeries
Past injuries
Whether your child has ever experienced the following symptoms during or after physical activity:

Fainting
Dizziness
Chest pain
Difficulty breathing

Serious illnesses family members have
Physical Exam
Once the medical history is taken, your child will get a basic physical exam. The physical exam will include:
Measuring and recording height & weight
Measuring and recording blood pressure and pulse
Listening to lungs & heart
Examining inside nose, ears, & throat
Evaluating posture, joint function, strength, and flexibility
Vision check
While most of the exam will be the same for males and females, the pediatrician may ask children different questions, especially if they have gone through puberty. For example, some girls who are involved in a lot of sports may have issues with menstruation so the doctor may want to discuss their periods or their diet. The pediatrician may also discuss whether or not the child or teen uses drugs, alcohol, or any other supplements.
If everything checks out, the doctor will sign off on any needed paperwork. If needed, they may request a follow-up appointment, testing, or treatment if a medical issue is found.
Make an Appointment for Your Child's Physical
The board-certified pediatricians and staff at Wake Forest Pediatrics are dedicated to providing quality care to patients in Wake Forest and Knightdale. Our comprehensive approach focuses on teamwork and open communication with patients and parents. If you have questions about physicals for school, camp, or sports, call our Wake Forest office at 919-556-4779 or our Knightdale office at 919-266-5059 to make an appointment.