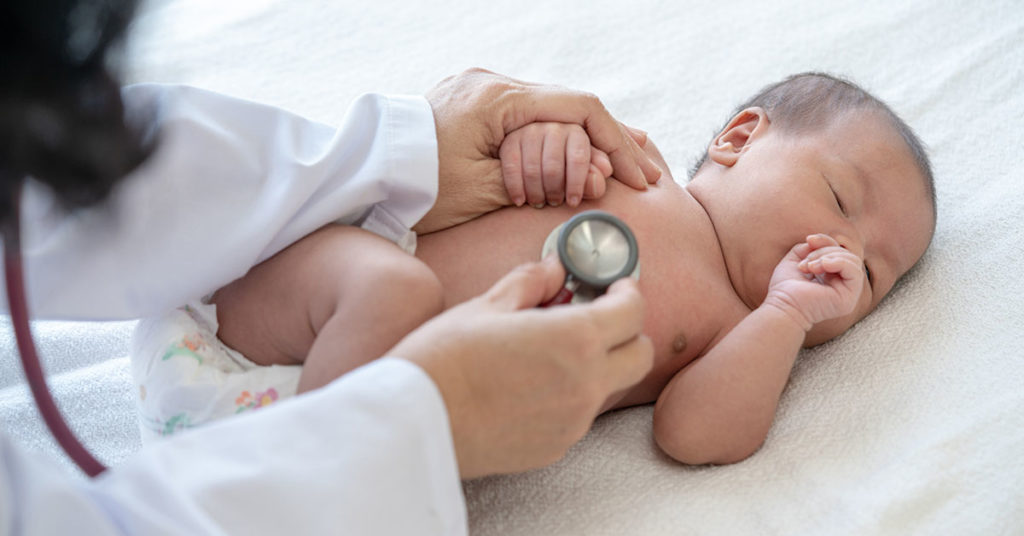 At Wake Forest Pediatric Associates, we provide comprehensive care to children from birth to age 21. That includes providing newborn care services for the youngest members of our community.
What to Expect
Newborn and infant care focuses on many aspects of your child's growth and development. Regular well-child visits will help you monitor your baby's health and developmental progress. These appointments also give parents the opportunity to discuss questions or concerns with their child's pediatrician.
Newborn Visit
We recommend that your new baby's first visit with the team at Wake Forest Pediatric happen 1-2 days after your discharge from the hospital. A newborn visit will include:
A physical exam
Weight measurement
Hepatitis B vaccination (if not given at the hospital)
Guidance on growth & development, nutrition, safety, sleep, and the basics of newborn care.
Discussion about any other questions or concerns you have.
Infant Well-Child Visits
After the initial newborn visits, we recommend following the AAP Schedule of Well-child Visits for infant and toddler care:
2 weeks
2 months
4 months
6 months
9 months
12 months
18 months
2 years (24 months)
2.5 years (30 months)
After your child progresses past toddlerhood, they can start having annual well-child visits rather than multiple visits each year.
Sick Visits
If your child needs to see the pediatrician in between routine newborn and infant care appointments, we have hours that are reserved for sick appointments only. As of now, we are not accepting sick walk-ins, so an appointment should be made for the following times:
Monday – Friday: 8:00am to 4:45 pm
Saturday: 10:00 am to 11:45 am
Make an Appointment
The board-certified pediatricians and staff at Wake Forest Pediatric Associated are dedicated to providing quality care to patients in Wake Forest and Knightdale. Our comprehensive approach focuses on teamwork and open communication with patients and parents. If you have questions about our newborn and infant care services, call our Wake Forest office at 919-556-4779 or our Knightdale office at 919-266-5059 to make an appointment.