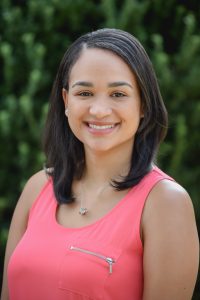 Terrani has been with Wake Forest Pediatric Associates since 2017 as a dedicated Asthma Educator and Lactation Counselor. She graduated from Gardner-Webb University with a Bachelor of Science in Nursing and has always had a passion for pediatrics. 
She is excited to be working as an asthma educator in the Knightdale office, helping meet the needs of the patients and their families. 
She successfully breastfed both of her children, and she knows how important a strong support system can be. Bringing a newborn baby home is a lot of work and breastfeeding shouldn't add to that. Terrani looks forward to helping parents with their breastfeeding journey to make it an enjoyable bonding experience for both mom and baby. She looks forward to getting to know all of you and assisting you with all your lactation needs.
She lives in Wendell, NC with her family. In her spare time she enjoys cooking and spending quality time with her family.