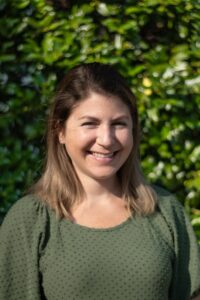 Rachel graduated from Wake Forest University with a bachelors in Health and Exercise Science. From there, she obtained her bachelors and masters in Nursing from Regis College, just outside of Boston. She started practicing in primary care in Massachusetts and slowly made her way back down south to North Carolina. .
Rachel joins Wake Forest Pediatric Associates, PLLC after working as a Pediatric Nurse Practitioner since 2015. Her experience includes primary care, the newborn nursery, and urgent care at a community health center in Massachusetts. She is excited to join the practice and looks forward to building relationships with our patients. Rachel will work primarily in our Knightdale location.
Rachel lives in Wake Forest with her husband and two small children. She enjoys exploring the area and time outdoors.