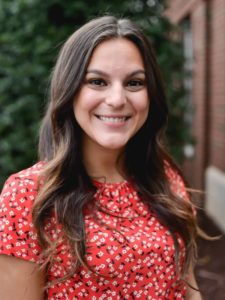 Annie grew up in Miami, Florida. She completed her Bachelors of Science in Nursing at the University of Central Florida. Once she relocated to the triangle, she began working for UNC, caring for children in both the primary care setting and in the Pediatric Intensive Care Unit at UNC Medical Center. Annie received her Doctor of Nursing Practice from the University of North Carolina at Chapel Hill with her doctoral project focusing on various methods to address vaccine hesitancy in parents.
Before she began her graduate studies, Annie had the opportunity to travel to Uganda and assist at a pediatric infectious disease clinic where she concentrated on managing complications, optimizing nutrition, and improving resources for children with HIV. It was through this experience that she knew she wanted to focus on preventative care. Annie is looking forward to joining Wake Forest Pediatrics and building lasting relationships with patients and their families. She is excited to provide a comfortable space for children and adolescents to share and grow.
Annie currently lives in Durham and enjoys traveling and spending time with her friends and family.