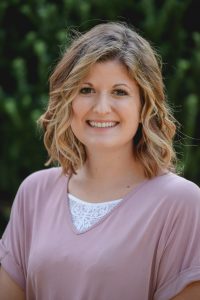 Emily has been with Wake Forest Pediatric Associates, PLLC since 2014. She grew up in Wild, Wonderful West Virginia prior to moving to her Wake Forest home during the summer of 2014. Outside of the office, Emily is very involved with her local church, serving as a leader in the church's youth ministry.
Within the office, Emily enjoys planning fun office activities and service projects for staff and patients. She's very passionate about her role as lactation counselor.
Breastfeeding has so many benefits for mom and baby. It provides a wonderful avenue for mom and baby to bond emotionally while also providing several health benefits for both mother and baby.
Emily loves having the opportunity to meet with new and seasoned parents to explore lactation goals, evaluate/improve latching techniques, and walk alongside/encourage parents in their lactation journey.
She stresses the simple fact that every mother and baby will have their own journey. No two individuals will ever look the same.
Breastfeeding is a learning process for both mother and baby. There is no shame in needing guidance or even struggling with nursing your baby.
Emily often tells parents that she would be out of a job if breastfeeding was as second nature as the media portrays it to be.
She believes that all moms benefit from breastfeeding encouragement and praise and looks forward to working with you and your child.